So remember when I said I had some

big news

?????? Well...
WE ARE MOVING!!!!
We get to live in our own place, I will have to tell the story later about our current living situation, but we have lived with people for the past 5 years. Now 3 kids later, we can move into our own place, I am so happy I could cry yet it still feels so unreal. I am happy now, but talk to me in 2 weeks when I am up to my ears in packing boxes...
Anywhoo..... I hit
500 followers
last month so I have been arranging this awesome giveaway for you all!
I have also come to the conclusion that I use way to many exclamation points, sorry but I'm not sorry!!
There are 2 different prize packages, so feel free to enter them both. It will be open for 1 week, so hopefully you can use it for last minute Christmas shopping. Oh how I LOVE Christmas shopping.
$60 Gift Card to Store of your choice
2 Months Ad Space
Paige-
Eloping Stethoscope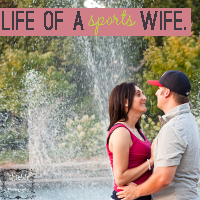 Large Ad Space
Jessa- Life of a Sports Wife
a Rafflecopter giveaway
*UPDATE-

I apologize, but I messed up the rafflecopter and forgot to add one blogger, so it is all fixed now. It requires 1 more mandatory entry, but it should not mess anyone up until this point. No worries if you entered before 9:11AM PST
Question of the Day- What is your favorite movie?